---
Canada Road Safety Week
---
The past week of May 15-21, including the Victoria day long weekend was Canada Road Safety Week. Therefore, Ontario Provincial Police (OPP) as well as RCMP had increased check stops and traffic enforcement.
Due to an increase in road accidents over the years, the RCMP and OPP have decided make an effort to make their presence more known over the long weekend in May which is notorious for driving accidents. In efforts to create safer roads for drivers.
Furthermore, a detail listed was published and shared with the public detailing what driving offences would be focused on for the Safety Week. First of all the "Big Four" which are the four deadliest offences; were the main focus for Road Safety Week. These offences four offences are easily preventable accidents. 
Secondly, other road offences and violations  were also included in Road Safety Week. This information gathered from the week is used to implement ideas for safer roads. As a result Canada has a goal to become the safest roads in the world in 2025.
---
A break down of what the four deadliest driving offences are, are the following;
Impaired driving (alcohol and drugs)

Seatbelt violations

Cell phone use & other handheld mobile devices (distracted driving)

Aggressive driving (speeding)

Intersection safety

Vehicle equipment and document related violations.
---
Canada Road Safety Week has completed and the following information has been gathered from the past week. Consequently it has shown an increase of offences compared to the previous year (2017).
10,600 speeding charges on OPP patrolled roads

726 seat belt charges on OPP patrolled roads, that is a

12% increase

from 2017
424 distracted driving charges on OPP patrolled roads that is a

decrease of 12%

from 2017

124 impaired driving charges on OPP patrolled roads

3 lives lost on the toads over the long weekend
---
Driving Statistics
---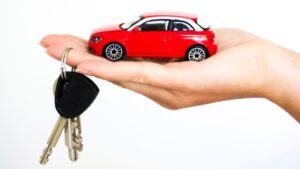 Below please find some most noteworthy facts and stats regarding the "Big Four". Most of all the most shocking fact, is driving offences can be preventable when the highway traffic act and road rules are followed.
Careless Driving
"1 person is injured in a distracted-driving collision every half hour. It doesn't matter if you're on a highway or stopped at a red light"

"Crash data analysis shows that 26.4% of all fatal and injury crashes in Ontario are fatigue-related"
Impaired Driving
"Crashes involving alcohol and/or drugs are a leading criminal cause of death in Canada. On average, approximately 4 people are killed each day in crashes involving alcohol and/or drugs."
Distracted Driving
"1 person is injured in a distracted-driving collision every half hour"

'"a driver using a phone is four times more likely to crash than a driver focusing on the road"
Seat Belt
"Seat belts worn correctly can reduce the chances of death in a collision by 47% and the chances of serious injury by 52% (Stewart et al., 1997)."
---
The Traffic Lawyers
---
Have a a traffic ticket as a result from a driving offence?
Call us today at (416) 284-9060 or 1-877-733-2203 to schedule a FREE consultation.
Or,
Ask us about your driving charge and potential defenses via our online consultation form.
Most of all please do not plead guilty to a driving charge without checking with us first.
To find out more how The Traffic Lawyers® can help you go to our website www.thetrafficlawyers.ca or give us a call toll-free at  1-877-733-2203.
We offer free consultations, either by telephone or by appointment only

Ontario's Leading Traffic Offence Law Firm!
---
Links
---
For more details on the information above click the links below for articles and statistics regarding driving and Canada Road Safety Week.
http://www.rcmp-grc.gc.ca/en/news/2018/canada-road-safety-week-2018
https://globalnews.ca/news/4210705/rcmp-canada-road-safety-week-traffic-enforcement/
https://canadasafetycouncil.org/category/campaigns/road-safety-week/
https://madd.ca/pages/impaired-driving/overview/statistics/
https://www.ontario.ca/page/distracted-driving
https://www.tc.gc.ca/eng/motorvehiclesafety/tp-tp15145-1201.htm
---